Janovics Center for Screen and Performing Arts Studies is affiliated with the Faculty of Theater and Film at Babeș-Bolyai University. It aims to advance interdisciplinary research in the fields of performing and screen arts: theatre, performing arts, film, television and media. The center is dedicated to researching the dialogue of these arts with contemporary society. It supports projects that study reception in theatre and film; cultural consumption in the context of digitalization; theatre, film, television and digital media iconography; the relationship of film, television and theater with new media; digital distribution; and theatre and visual anthropology. It also supports projects that approach the institutional system in culture, legislation on the operation and financing of entertainment and film institutions, and sustainable cultural management in the field.
The Janovics Center for Screen and Performing Arts Studies takes over and continues, at a superior level of quality, the activity of the "Vlad Mugur" Center for Research and Creation in Theater, Film and Media, started in 2007. CCCTFM Vlad Mugur has so far hosted several working groups on history, theory, and praxis in the fields of theater, film, and media, has developed impactful research, has consistently organized high-visibility international conferences, published collective and individual volumes hosted by prestigious publishing houses in the country and abroad, and has also edited the biannual scholarly journal Studia UBB Dramatica. The restructuring and renaming comes to respond to the members' desire to give their research a wider international resonance, emphasizing both its interdisciplinary and multicultural character.
The center takes the name of an actor, film and theatre director from Cluj. Jenő Janovics was a pioneer of film production in the region, making his first film, The Yellow Foal, in 1913 and then starting the first local film studios, Corvina (1915) and Transsylvania Film (1917).
Leadership: The Center is headed by Miruna Runcan (Professor of Theatre Studies) and Constantin Parvulescu (Senior Researcher in Film and Media studies).
Founding Members
Horea Avram — Senior Lecturer in Film and Media Studies
Anna Batori — Associate Professor of Film and Media Studies
Ana Grgic — Associate Professor of Film and Media Studies
Anca Hațiegan — Associate Professor of Theatre Studies
Liviu Malița — Professor of Theatre Studies
Cristina Modreanu — Researcher in Theatre Studies
Laura Pavel — Professor of Theatre Studies
Andrea Tompa — Associate Professor of Theatre Studies
Claudiu Turcuș — Associate Professor of Film and Media Studies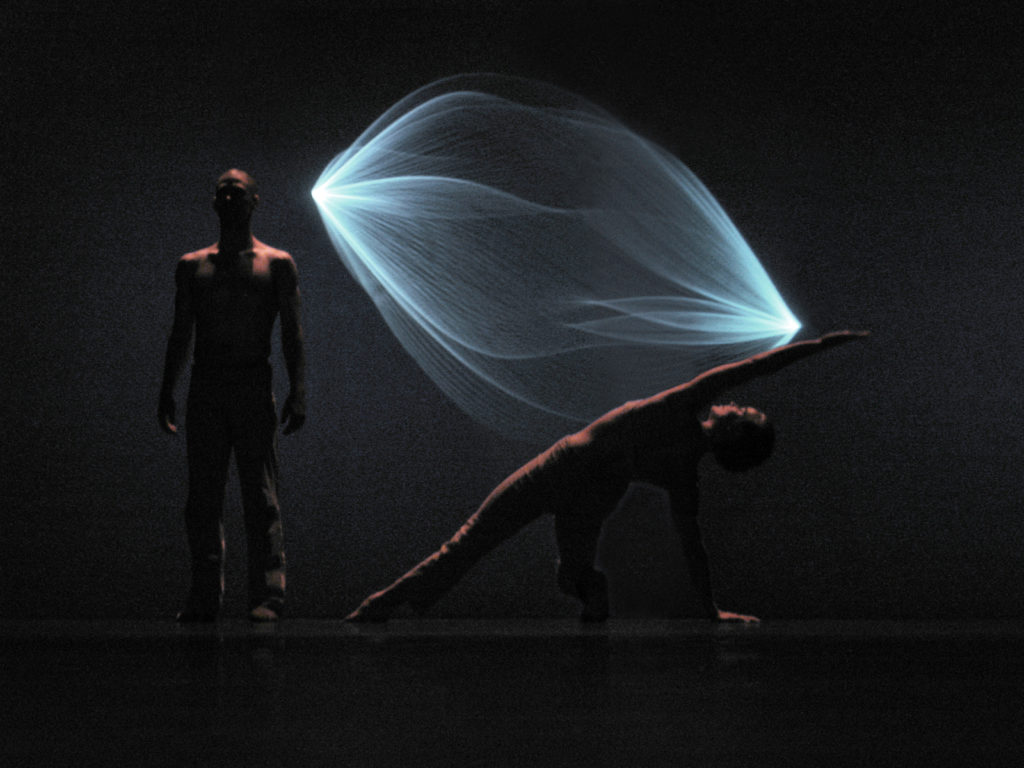 Klaus Obermaier and Ars Electronica Futurelab, "Apparition" (2004-2013)